Proof of item:
In this course, users will discover the fundamental skills necessary to pass the Autodesk® Revit® Certified User exam. The course has been designed to organize these skills into ten distinct sections made up of lectures, hands-on activities and quizzes.

Each lecture contains Video Tutorials and Guided Notes that, when populated, serve as the main basis for preparing for the quizzes at the end of each section and the practice exam. As the videos are playing, users are able to fill in the required information in the forms. Clicking the Save Answers button at the end of each form stores this inputted information.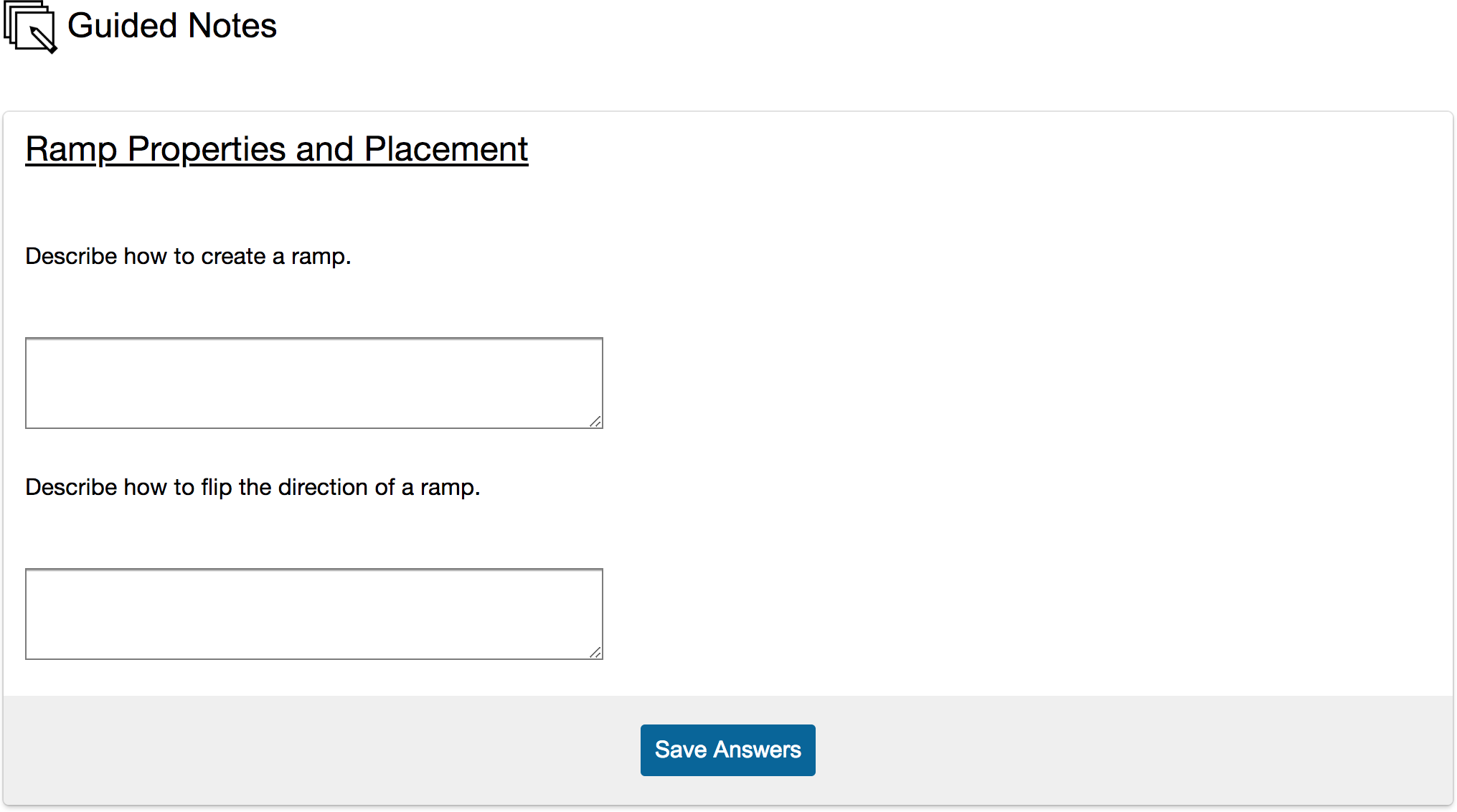 At the end of each section is a quiz that checks for the user's comprehension of the content that was covered in that section. Users should score at least a 70% on a quiz before moving on to the next section. This process gets repeated for each of the sections that make up this course.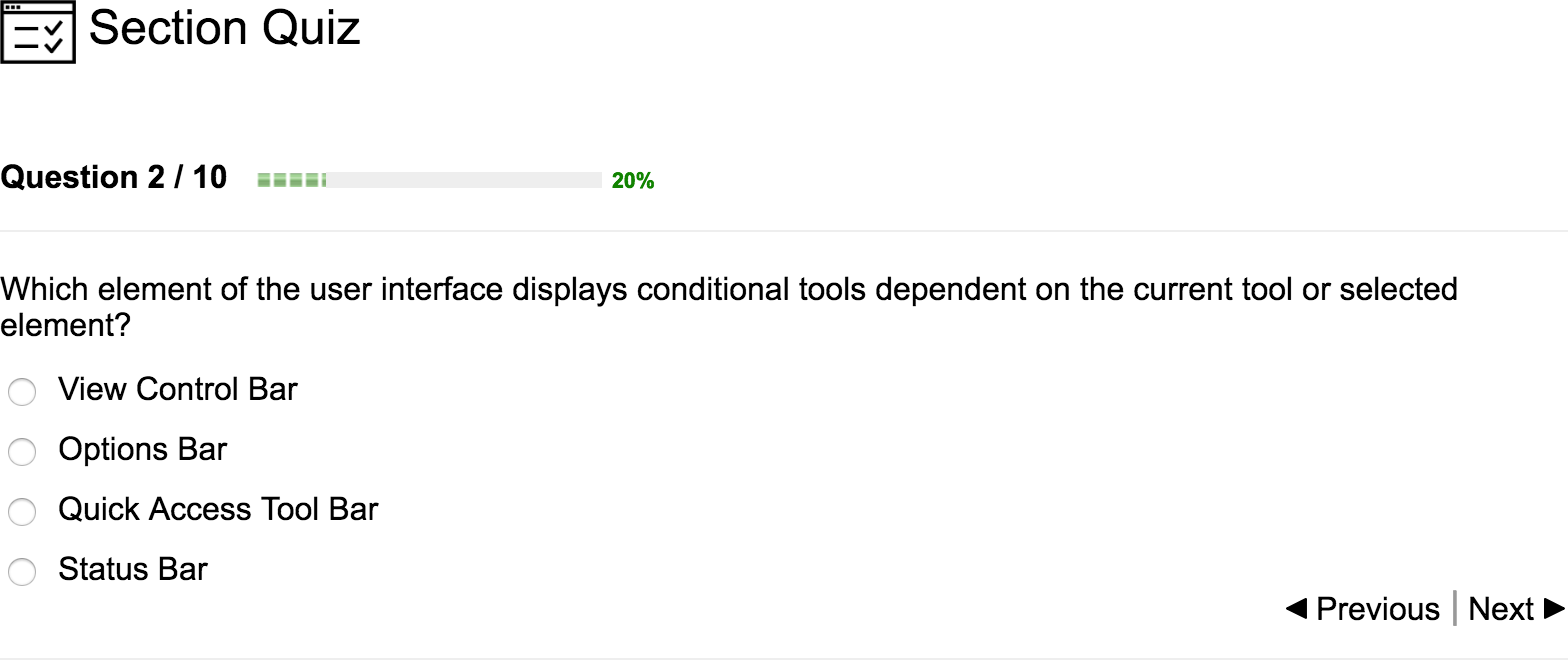 After completing all sections, it is recommended that users review the skills covered before taking the practice certification exam. This exam has been designed to familiarize users with the interface and functionality of the actual certification exam.
Users who successfully complete this course and practice exam are then ready to take the actual certification exam.
Course Curriculum
Getting Started
StartCourse Instructions
Autodesk Revit Certified User Study Guide 1: User Interface
StartDefinitions (1:50)
StartUI Navigation/Interaction (3:17)
StartDrawing Window (2:56)
StartNavigation Control (3:18)
StartUser Interface Activity
StartUser Interface Quiz
Autodesk Revit Certified User Study Guide 2: File Management
StartDefinitions (1:40)
StartProject Files (2:02)
StartOpen, Create, and Save Revit Project (2:02)
StartFile Management Activity
StartFile Management Quiz
Autodesk Revit Certified User Study Guide 3: Views and Levels
StartView Control and Properties (3:01)
StartView Types (3:17)
StartCameras (2:03)
StartDefinitions (2:09)
StartViews and Levels Activity
StartViews and Levels Quiz
Autodesk Revit Certified User Study Guide 4: Walls
StartWall Options (2:30)
StartEdit, Openings and Join (2:30)
StartMaterials (2:09)
StartWalls Activity
StartWalls Quiz
Autodesk Revit Certified User Study Guide 5: Doors/Windows/Components
StartDoor Options (2:34)
StartWindow Options (2:11)
StartComponent Options (2:30)
StartDoors/Windows/Components Activity
StartDoors/Windows/Components Quiz
Autodesk Revit Certified User Study Guide 6: Floors and Roofs
StartFloor Types and Properties (2:30)
StartRoof Types and Properties (2:46)
StartRoof Elements (2:43)
StartFloors and Roofs Activity
StartFloors and Roofs Quiz
Autodesk Revit Certified User Study Guide 7: Stairs/Ramps/Railings
StartStair Properties and Placement (3:09)
StartRamp Properties and Placement (1:38)
StartRailing Properties and Placement (1:20)
StartStairs/Ramps/Railings Activity
StartStairs/Ramps/Railings Quiz
Autodesk Revit Certified User Study Guide 8: Grids and Columns
StartGrid Properties (2:07)
StartColumn Properties (2:42)
StartGrids and Columns Activity
StartGrids and Columns Quiz
Autodesk Revit Certified User Study Guide 9: Edits/Annotations/Schedules
StartEditing Elements (3:34)
StartDetailing (2:59)
StartAnnotating Drawings (3:26)
StartCreating Schedules (2:26)
StartEdits/Annotations/Schedules Activity
StartEdits/Annotations/Schedules Quiz
Autodesk Revit Certified User Study Guide 10: Construction Document Sets
StartCreating Sheets (1:36)
StartPlacing Views (1:46)
StartConstruction Document Sets Activity
StartConstruction Document Sets Quiz
End of Course Exam
StartPractice Exam
End of Course Survey
StartSurvey