Proof of item:

The Importance of an Authentic Teacher
As in all things in life, we learn best by studying with someone who has achieved mastery beyond our own and developed a system to transmit that knowledge to others.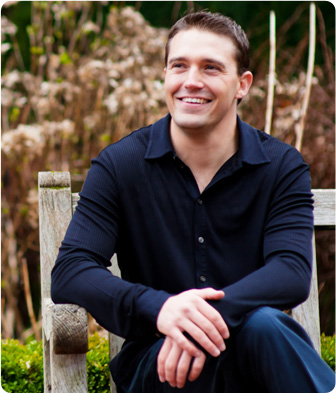 Joey Klein is emerging as a global voice at a time when so many of us are seeking spiritual wisdom that is also aligned with real excellence.
It's rare to meet someone who has melded their spiritual and worldly mastery in as deep and powerful of a way as Joey has. That's why spiritual seekers from around the world have been so drawn to his grounded, practical and powerful training.
Joey specializes in helping people shift their lives at the innermost foundation of "the inner matrix." His approach goes to the root of your psyche, so that you can lay better foundations for growth, life, love and work that are grounded in profound spiritual insights and the latest psychological sciences.
Fusing ancient wisdom traditions of East and West with genetics, psychology and brain function science, Joey shows how to live a life fueled by your soul.
Whether your goal is better performance in the workplace, deeper and more meaningful relationships, or making a profound contribution in the world, Mastering Your Inner Matrix will provide the pathway. This comprehensive program allows you to dissolve old and outdated programs in your inner matrix and replace them with a new, more conscious "architecture" that yields inner and outer results.
Joey will share comprehensive practices that will help shift the deep mental, emotional and physical patterns that can create or limit success. His cutting-edge practices can facilitate a core transformation that is spiritual, mental, emotional and physical.
During the Mastering Your Inner Matrix program, you'll also discover a powerful approach for creating your life vision that includes a lived experience of its fulfillment that then guides and inspires your next action steps.