Proof of item:
To transform your pre-existing parenting patterns, it is essential to examine them with mindful awareness, non-judgmental curiosity and loving kindness.
When you bring a heart and spirit connection to your parenting life, you will discover you are more proactive and less reactive. When you manage your own reactions from a place of calm clarity, you give your child what they need most from you: a parent who reliably holds the role of a consistent, loving guide in their lives.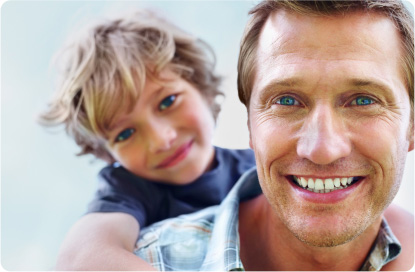 Parents are meant to function as their child's best source of support, comfort and direction. Even though children are spiritual equals, they still need to feel that their parents are in charge – to lean on through the ups and the downs. But when children sense that their parents' ability to be centered and confident is inconsistent or unsteady, they begin looking to their friends for more connection and direction.
So when you learn to stay grounded with clear intention – regardless of how your kids are behaving – you position yourself as the calm parent your children can respect and want to cooperate with. In strengthening your sacred connection, your kids naturally want to relate with you.
When you learn how to identify the particular triggers that cause you to lose your cool, you can begin taking manageable steps toward becoming the best version of your parenting self. Rather than scripting what you should say when things go wrong, you'll learn specific ways to intuitively parent effectively – even in the heat of the moment. As you continue to offer children the loving and sane guidance they so desperately need, you continue to be the one they desire to share their worries and joys with.
From homework and bedtime to screen time and chores, the Parenting as a Spiritual Path course will help you apply heart and spirit to practical parenting situations. You will also learn how to keep frustration from turning into aggression, so your children develop the resilience they will need to navigate real life as confident, well-adjusted adults.
The more confident and centered you feel in your parenting abilities, the more you will enjoy your role and your time with your kids. Both you and your children will discover how to best share your unique gifts with the world – and shine as brightly as possible!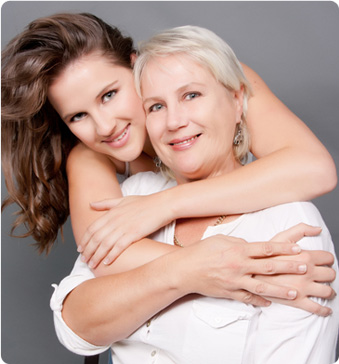 In the process, you'll learn that you've been given the perfect child to help you grow, evolve and become a more conscious, loving being.
Susan Stiffelman is a globally-recognized authority on conscious parenting. She brings the insights of a psychotherapist together with the wisdom from her committed, spiritual journey – incorporating "in-the-trenches" experiences from her own parenting and work with thousands of children, teens and adults. You'll find her a wise and illuminating guide into the next level of your own parenting skills.
What You'll Discover in These 7 Sessions
Each teaching and training session will build harmoniously upon the next, so that you'll develop a complete, holistic understanding of the practices, tools and principles you'll need to experience Parenting as a Spiritual Path. Your child will experience a transformed parent who is more present, grounded and engaged – as well as light-hearted and fun.
And you'll discover how to be a strong, centered, clear parent – expressing love consistently – while also navigating challenging dynamics and boundary-setting with greater ease.
Module 1: The Collision of Your Spiritual World and Real-Life Parenting (Recorded April 23)
For most, a key aspect of being "spiritual" is maintaining a sense of peace and equilibrium – however, raising kids is often anything but peaceful. It's easy for your soul-powered ideals to collide with the realities of day-to-day life as a parent. You may lose your cool, bribe and threaten – even when you love your kids with all your heart.
Learn how to take an honest look at your expectations for combining your spiritual path with parenting – and embrace loving kindness toward yourself when exploring the ways in which the daily realities differ from these aspirations.
Discover techniques for embracing non-judgmental curiosity to effectively assess where you are in your own parenting journey.
Uncover parenting patterns you inherited (and continue to this day), and learn specific ways to parent effectively – even in the heat of the moment.
Identify the particular triggers that cause you to lose your center, and begin taking manageable steps toward becoming the best version of your parenting self.
Discover the power of responding mindfully, instead of reacting.
Create a clear vision of how you would like your parenting skills – and your connection to your children – to be transformed by the end of this course.
Module 2: Effective Tools for
"Captaining the Ship" (Recorded April 30)
Children need someone to be in charge; it comforts them to know that their parent can handle the "storms" of growing up as the calm captain of their ship – without leaping over the rails when the going gets tough. While your children are divine and spiritual beings in their own right, they still need their parent to fully inhabit the role of being the one in charge.
Find out why it's crucial to embrace hierarchical structures with love and awareness.
Learn a simple way for determining whether you're in charge as the "captain," arguing or negotiating like "two lawyers" or threatening as the "dictator."
Find out how to be the captain of your child's ship – confidently managing the calm AND stormy seas of raising kids, instead of controlling through bribes and threats.
Discover how to come alongside, rather than at your child – to foster receptivity and cooperation.
Uncover techniques for staying calm, cool, connected – and confidently in charge – even when your children push your buttons.
Module 3: The Child You Have is the
Very One You Need for Your Growth
and Evolution (Recorded May 7)
If you want to get a gauge on your spiritual practice, take a look at how you react when your daughter spills red juice on your new sofa, or your son refuses to turn off his laptop at 1:00am on a school night. You don't have to compartmentalize the realities of parenting to further your spirituality. In fact, the very child you have is likely to offer you the perfect opportunities to grow and evolve.
Learn about the "snapshot child" – and how to override the expectations you have for how your child should behave – in order to create a more harmonious family life.
Explore how you treat your children – and yourself – when your child's behavior is a mismatch with how you wish they would act or be.
Discover how to celebrate the child you have, as is – mindfully moving through disappointment when necessary.
Learn to embrace even the difficult moments as opportunities to learn and move through old issues.
Connect to the ways parenting can be a blessed, divine experience – and catalyst for your greatest spiritual growth and evolution.
Module 4: Frustration as a Catalyst
for Growth (Recorded May 14)
Childhood is filled with frustrating moments. Your son would rather stay in bed than hustle to get out the door for school, or your daughter had her heart set on a friend coming over to play – but plans fell through. Rather than fixing your children's upsets, what they really need are parents who can guide them to move through life's inevitable disappointments – so they can grow into resilient adults. And while you're helping your kids cope with frustration, you have the opportunity to learn ways to move through your own challenges.
Explore what comes up for you when your children are sad, hurt, angry – or simply don't like you very much.
Learn how to help a child move from frustration to acceptance, rather than aggression.
Develop mindful practices for staying present and grounded in the midst of a child's emotional and/or physical "storm."
Discover techniques for helping your child experience and move through sadness and grief when life doesn't go his or her way
Module 5: Raising Conscious, Caring, Connected Kids (Recorded May 21)
Most of us want to provide our children with the resources we may have not had when we set out on our own life path. While you can't accompany your children throughout their adult lives, you can equip them with powerful tools and skills that will help them to avoid some of the pitfalls that could cause them to lose their way.
Learn mindfulness strategies that are child and teen-friendly.
Teach children to question thoughts and beliefs that foster stress, depression and anxiety.
Learn to model positive behaviors, such as living with gratitude.
Help children manage digital media–from content quality to time spent.
Engage children in outdoor activities to combat Nature Deficit Disorder.
Provide guidance so children learn to untangle complicated peer relationships.
Discover techniques to help children develop true empathy and compassion.
Teach children to listen, communicate in healthy ways and engage in difficult conversations.
Module 6: Feeling the Love: Fostering Deep Connection with Your Child (Recorded May 28)
Your heart opens when you feel seen, cherished and enjoyed–and the same is true for your children. One of the most precious gifts parenting gives you, is the chance to widen and deepen your capacity for love. As you learn to be more fully and frequently present and heart-centered in the interactions you have with your children, you provide them – and yourself – with profound experiences of love and joy.
Learn how to fortify genuine and deep attachment with your child, regardless of his or her age, interests or temperament.
Foster a sacred connection with your child, while creating a more harmonious family life and environment.
Identify fragile elements and strengthen natural closeness with your child.
Stay present to ways you sabotage moments of true connection.
Heal patterns and limitations you may bring from insecurities and woundedness from your own childhood.
Module 7: Being Fully Present for the Ride (Recorded June 4)
It's easy to get "lost to the list" as you move through your parenting day – focusing on the basics like getting your kids dressed and making sure homework is finished. But childhood is but a brief window of time – during which you get the chance to influence and love your children before they head off into their own separate lives. It's important to remember how quickly the time passes, and to make the most of even the simple interactions and experiences that so deeply nourish you and your children.
Learn to be present in the moment – for the good, the bad, and even the ugly.
Find out how to set intentions that allow you to continue growing – and growing up.
Discover the importance of making time and simply letting go to enjoy the sweet, unplanned moments of magic.
Explore parenting as a mindful practice. From homework and bedtime to screen time and chores, you'll learn new ideas for bringing spirit-centered awareness into practical parenting situations.